All are welcome to attend our Christmas Concert Saturday evening December 10 @ 7:00 p.m. in person or online.  Our organist and soloists, instrumentalists and special guests will bring inspiring music to our celebration.  The audience will join in the season's favorite carols.  Light refreshments will be served following the concert.
To attend the Thanksgiving Service via Zoom   Click here to join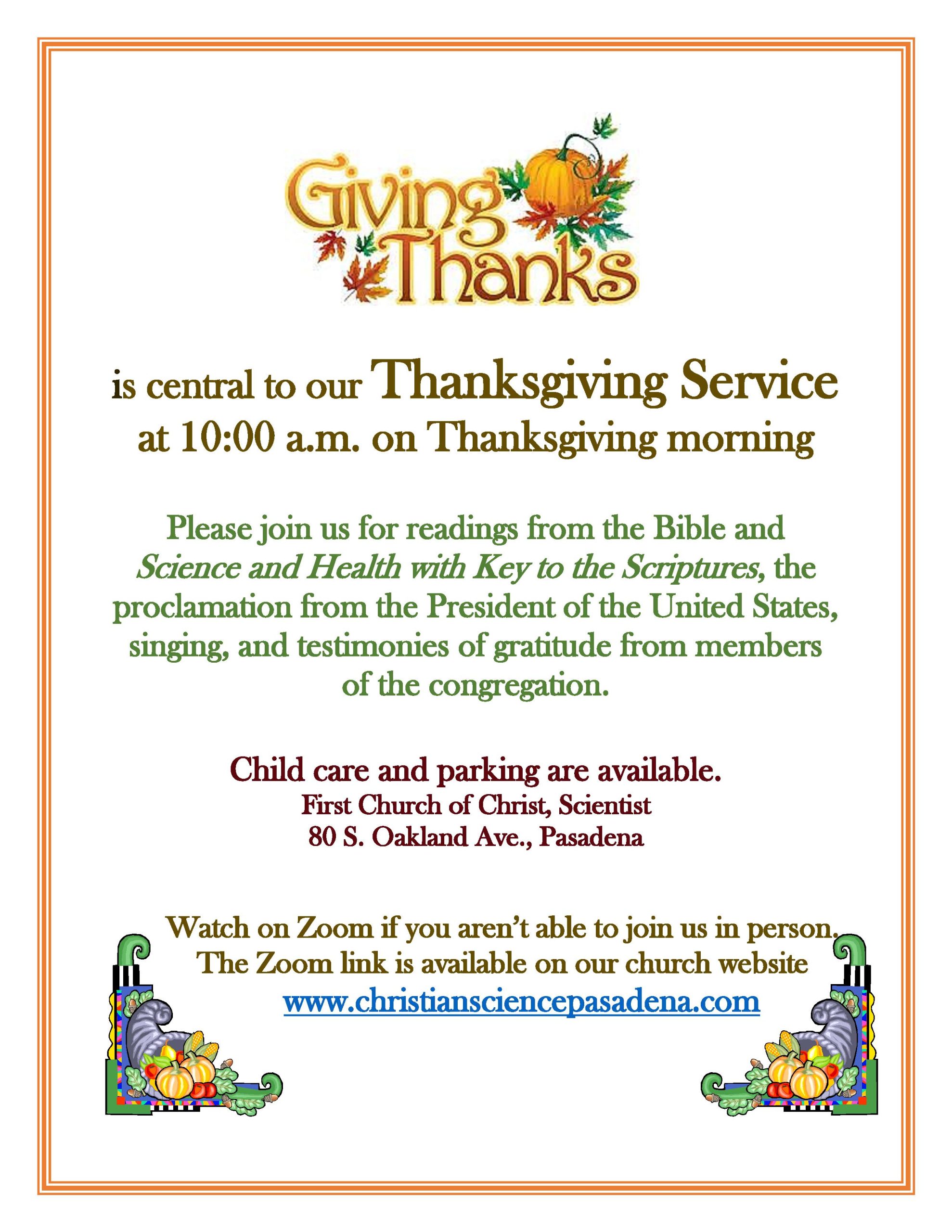 Enjoy the replay of "Moving Past Fear to Healing" by Lisa Troseth, C.S.B.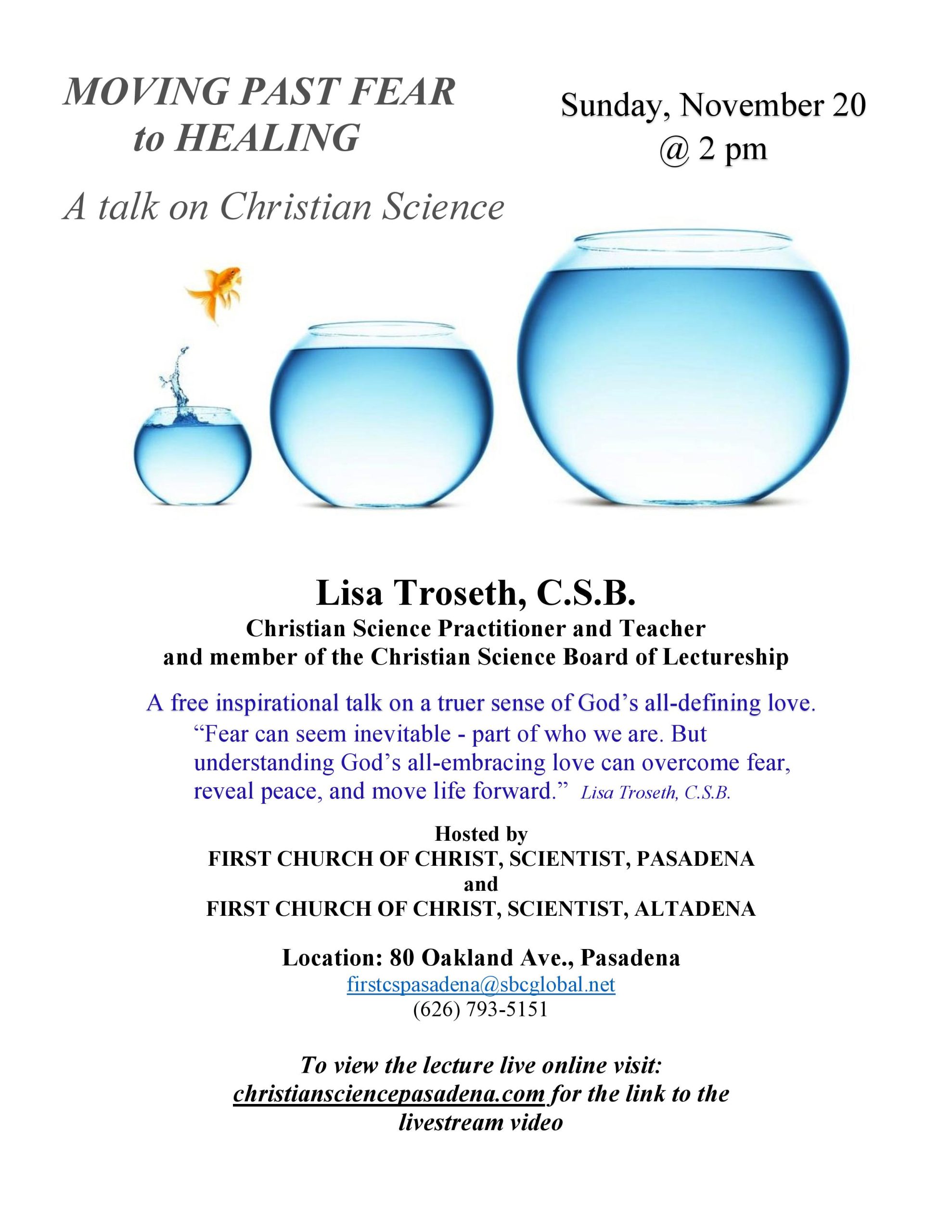 Attend Church Services

In-Person OR via ZOOM

Join at 10AM PT on Sundays and 7:30PM PT on  Wednesday Evenings In-person OR via Zoom.

To attend in-person please come to 80 S. Oakland Ave, Pasadena

To attend via Zoom   Click here to join


Make sure you have Zoom installed and ready to go before joining the service. 

Zoom call-in number for those who want to join via landline or cell-phone audio:    (408)638-0968

Meeting ID: 587 775 5894

Sunday School in-person & via Zoom – see Sunday School tab for information

Child Care is available on Sunday mornings for children too young to attend Sunday School

Reading Room hours

Monday-Saturday 12:00-4:00 – see  Reading Room tab for more information