"And all thy children shall be taught of the Lord; and great shall be the peace of thy children." – Isaiah 54:13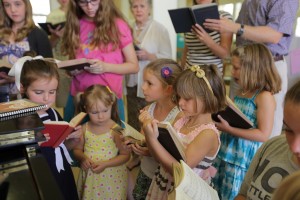 Welcome to our Sunday School! This Christian Science Sunday School currently meets every Sunday morning from 11:30-12:30 via Zoom.  To be connected, please contact our Superintendent, Nancy Allan, at 818-424-5032.  Sunday School is a time where preschoolers, children, and teens, can feel totally supported and loved! At Sunday School, students learn that God is all-loving and ever-present – and that He is always caring for and guiding us. Students learn how the Bible, and the teachings of Christ Jesus, are relevant in their own lives. And they learn how to pray – and how to heal. If you're under the age of 20, we'd love you to join us!
What Happens in Sunday School? and What are classes like?
All Sunday School teaching is from the King James Version of The Bible, and our companion textbook, Science and Health With Key to the Scriptures by Founder, Mary Baker Eddy.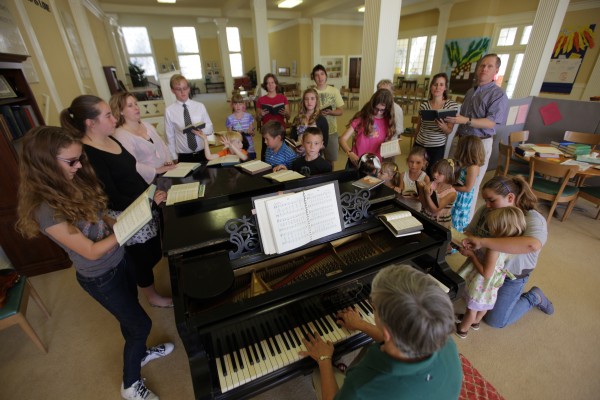 We begin Sunday School by singing together a hymn from the Christian Science Hymnal and praying out loud "The Lord's Prayer." We also focus briefly on the theme of the week's Bible Lesson. After our opening, students are placed in classes according to age or grade. Each Sunday School class is designed to meet the needs of each individual student.
The youngest classes focus on the "first lessons," which include: The Ten Commandments, The Lord's Prayer with its Spiritual Interpretation from Science and Health, and Christ Jesus' Sermon on the Mount.
The older classes are more discussion-oriented. Teaching is based on the weekly Bible Lesson Sermon from the Christian Science Quarterly and focuses on giving students the spiritual truths they need to support them in their daily activities. We encourage students to ask questions.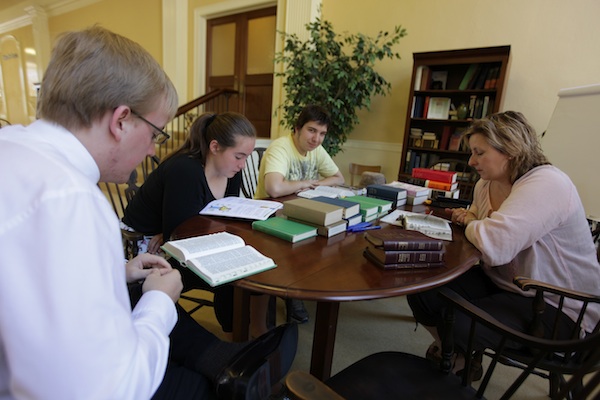 Children and young people are hungering for spiritual direction – for a moral compass – for the opportunity to know God. The Christian Science Sunday School helps them find meaningful answers to life's most important questions.
What our parents and students have to say!
"In today's culture where it seems "anything goes," the Christian Science Sunday School provides children with a strong spiritual and moral foundation that is based on the teachings of Jesus Christ."
– Mother of three school-age children
"In Sunday School, we learn about God and Jesus' healings – and that teaches me how to heal."
– Middle schooler
"Any opportunity to stay connected with the one Love and Mind that governs us is a good one. Sunday school is the time in my calendar that guarantees atonement!"
– College student
If you have questions about our Sunday School, please call our church office: (626) 793-5151 or email: firstcspasadena@sbcglobal.net
LINKS
Youth Activities:
https://www.discoverybound.org/SSLPage.aspx?pid=374
http://tmcyouth.com/
Camps for Christian Scientists:
http://www.daycroftschool.org/christian-science-summer-camps
Christian Science-based schools:
http://www.daycroftschool.org/schools
Educational Funding:
http://www.daycroftschool.org/
http://www.albertbakerfund.org/
College-Level Accommodation:
http://www.asherhouse.org/index.html
In the News: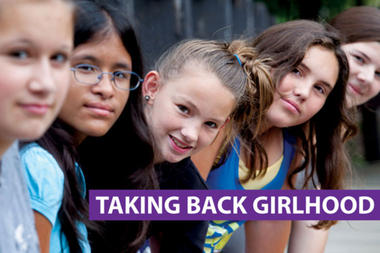 "Taking Back Girlhood. Little Girls or Little Women? The Disney Princess Effect"
Get Inspired: CD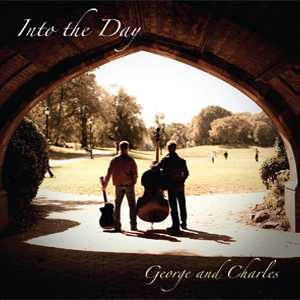 'Into the Day'
Church Services
Sunday service: 10 a.m.
Sunday School: 10 a.m.
Wednesday Testimony Meeting 7:30 p.m.